Original IBM 3-ring binders
Follow-up to Physical dimensions of ANSI Common Lisp: It just took two days of searching and I got these three beautiful 25+ year old IBM 3-ring binders. How nice to live in Berlin!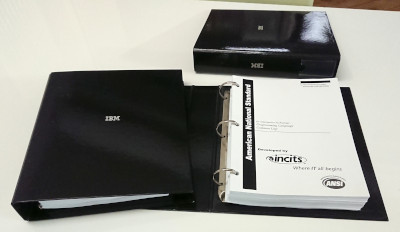 Ah, yes, much better: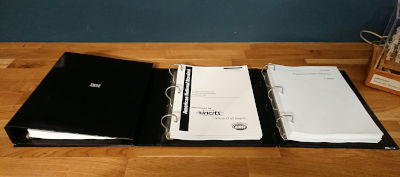 And yes, if you don't want them full to the brim you need three binders for the ANSI Common Lisp standard.